Dehler Animal Clinic • 91 Larrabee Rd • Westbrook, ME
A Family Pet Center
Phone: 207-854-3132
Dr. Dehler and his staff provide full service animal care for the greater Portland area. We offer routine wellness examinations and immunizations, medical, surgical and dental services, hospitalization and diagnostic testing for pets, horses and livestock.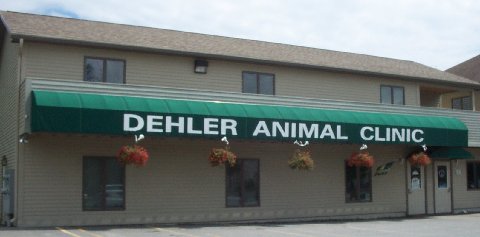 We are on Larrabee  Rd.,diagonally across the street from Westbrook's McDonalds, next to Midas Muffler and New England Chiropractic.
Larrabee Road runs between exit 47 and exit 48 of the Maine Turnpike (Interstate 95).Look for the big green awning with DEHLER ANIMAL CLINIC on it.